Product description
Novatape
Novatape R
Product description
Novatape
Adhesive tapes
NOVATAPE is the category of papers designed to be used as tissue carriers for adhesives tapes, especially double-sided tapes.

NOVATAPE qualities offer high performance in coating units and excellent adhesive tape properties for a wide range of applications, from sanitary and healthcare to industrial uses.

Terranova Papers is committed to product and process innovation in order to find solutions for all our customers requirements.
Novatape
Novatape R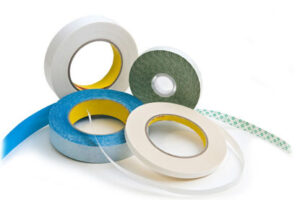 Key Properties:
Superior sheet formation
Good transparency
High mechanical properties
Excellent runnability in the coating unit